Why is Bitcoin Price Up Today? An In-Depth Analysis
Bitcoin (BTC) has displayed remarkable resilience, defying expectations of a broad market correction over the weekend. The leading cryptocurrency is currently valued at $35,121.91, reflecting a 1.28% increase in the past 24 hours.
Although Bitcoin's price exhibits visible volatility in its charts, the continuous influx of buyers, as evidenced by a 16% surge in trading volume, positions the cryptocurrency favorably to maintain its current level and potentially reach new price milestones.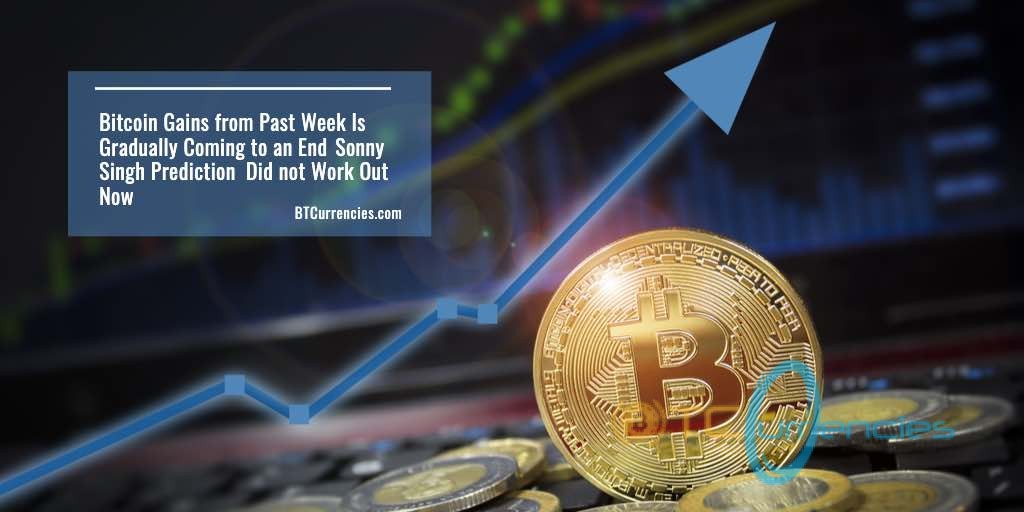 Positive Signals for Bitcoin (BTC) Price
Notably, the Bitcoin (BTC) price has remained above the critical $34,600 support level, as observed by prominent market analyst CrediBULL Crypto. Market bulls have played a pivotal role in sustaining the midrange and fostering consolidation, in accordance with the analyst's previously shared analysis.
With Bitcoin demonstrating a positive short-term momentum, CrediBULL Crypto expresses optimism that the asset may continue to experience positive price movements until it reaches the psychologically significant level of $40,000. Should this materialize, the analyst believes that an ascent towards a new All-Time High (ATH) could be on the horizon.
Market analysts have consistently maintained an optimistic outlook on the trajectory of Bitcoin's (BTC) price. They believe that those anticipating a drop below the $30,000 price level may find themselves missing out. As illustrated in the accompanying chart, the analyst has marked a new support level at $34,737.36, and if Bitcoin reaches this level, it could potentially serve as a launchpad for more ambitious rallies.
Key Factor for Bitcoin's Prospects
The cryptocurrency community is abuzz with developments surrounding Bitcoin, particularly with regards to the increasing demand for BTC spot ETF products. There is growing anticipation that these products, expected to attract a new wave of institutional investors, will soon receive approval from the US Securities and Exchange Commission (SEC). Many investors are preparing their portfolios for this impending opportunity.
The likelihood of approval appears high, given the involvement of major players like BlackRock. However, the exact timeline for obtaining this approval remains uncertain. While most industry experts are projecting approval for next year, Galaxy Digital CEO Mike Novogratz remains optimistic that it could be secured before the end of this year.
The cryptocurrency market traded higher on Sunday as bulls tightened their grip on the digital asset market. Today, the global crypto market cap is $1.31 Trillion, a 1.06% increase over the last day. The total crypto market volume over the last 24 hours is $28.48 Billion, down 27.03%. The total volume in DeFi currently stands at $3.33 Billion, 11.70% of the total crypto market 24-hour volume. The volume of all stable coins is now $23.99 Billion, which is 84.25% of the total crypto market 24-hour volume.
Why is Bitcoin price up today?
Introduction
The world of cryptocurrency is no stranger to price volatility, and Bitcoin, as the pioneer of the digital asset space, is often at the forefront of these price swings. Today, Bitcoin's price is on the rise, and in this article, we will delve into the key factors driving this surge. While it's essential to note that Bitcoin's price movements can be influenced by a myriad of factors, we will explore some of the most prominent reasons behind its current upward trajectory.
Institutional Interest
One of the most significant drivers of Bitcoin's price increase today is institutional interest. Over the past few years, numerous institutional investors and large corporations have embraced Bitcoin as a legitimate asset class. Companies like Tesla, Square, and PayPal have not only invested in Bitcoin but have also integrated it into their business operations. As institutions continue to allocate capital to Bitcoin, it enhances its credibility and, in turn, boosts its price.
Adoption as a Store of Value
Bitcoin is often referred to as "digital gold," as it shares some similarities with traditional gold as a store of value. In times of economic uncertainty and inflation, investors seek safe-haven assets to preserve their wealth. Bitcoin, with its fixed supply and decentralized nature, has become an attractive option for those looking to hedge against traditional financial risks. The ongoing global economic uncertainties have contributed to a surge in Bitcoin's price, as investors increasingly view it as a reliable store of value.
Limited Supply
Bitcoin's supply is capped at 21 million coins. This fixed supply is in stark contrast to traditional fiat currencies, which central banks can print at will. As more investors and institutions adopt Bitcoin, the scarcity factor becomes even more appealing. The law of supply and demand comes into play, and as demand rises while the supply remains constant, the price is driven higher.
Mainstream Acceptance
The acceptance of Bitcoin by mainstream financial and payment institutions has grown significantly. Major financial institutions, including JPMorgan and Morgan Stanley, have started offering Bitcoin-related products to their clients. Additionally, payment giants like Visa and Mastercard have embraced cryptocurrencies, making it easier for users to spend Bitcoin. This growing acceptance bolsters confidence in Bitcoin as a legitimate form of currency, ultimately increasing its price.
Macro Economic Factors
The world has experienced a series of macroeconomic events that have influenced Bitcoin's price. The COVID-19 pandemic led to massive fiscal stimulus measures and central banks printing more money, which raised concerns about inflation and devaluation of fiat currencies. In such an environment, Bitcoin has attracted investors looking for an alternative, non-inflationary asset.
Global Adoption
Bitcoin's appeal extends beyond the borders of the United States. Many countries are warming up to cryptocurrencies, and some are even considering adopting them as legal tender. El Salvador became the first nation to declare Bitcoin as legal tender in September 2021. Such developments contribute to a broader acceptance of Bitcoin and increase its utility, which, in turn, drives up its price.
Growing Retail Interest
While institutional investors have played a pivotal role in Bitcoin's rise, retail investors have also significantly contributed to its price surge. Retail apps and platforms make it easier for individuals to invest in Bitcoin, leading to a broader user base. The widespread popularity of cryptocurrencies on social media and news outlets further fuels retail investors' interest and participation, contributing to increased demand and price appreciation.
Technological Advancements
The underlying technology of Bitcoin and the broader blockchain ecosystem continue to evolve. Advancements in the security, scalability, and functionality of Bitcoin have increased its appeal to a broader range of users, including institutional investors. As the technology matures, it becomes more attractive as an investment, pushing the price upwards.
Conclusion
Bitcoin's current price surge can be attributed to a combination of institutional interest, growing mainstream acceptance, economic factors, global adoption, and advancements in technology. As the cryptocurrency ecosystem continues to evolve and adapt, Bitcoin's place as a digital store of value and medium of exchange becomes more prominent. However, it's essential to recognize that Bitcoin's price can be highly volatile and subject to fluctuations. While these factors have contributed to its rise today, the cryptocurrency market remains unpredictable, and investors should exercise caution and conduct thorough research before getting involved.